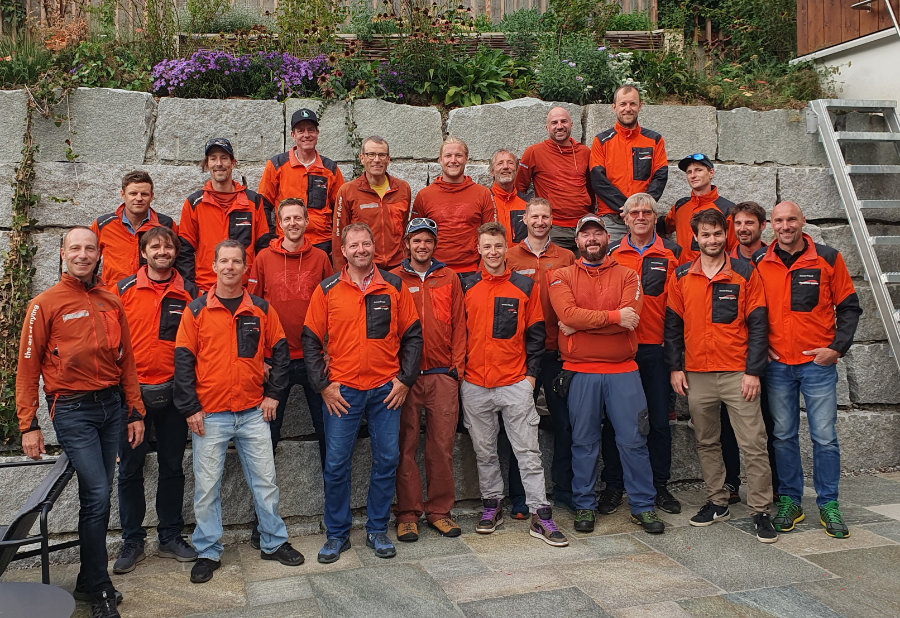 Team
The alpine landscape around Grindelwald and Lauterbrunnen is one of the original places of the hang – and paragliding sports. Through many national and international competitions and also because of the breathtaking mountain scenery Grindelwald has made itself famous as a worldwide paragliding area.
'Paragliding Jungfrau' has been from the beginning a reliable and trustworthy partner for all aspects of paragliding and is one of the first companies to offer passenger trips to anyone. Our aim was always to provide even those without any previous knowledge of paragliding the sensation of flying in a safe and secure way. We can look back over the years to many thousands of paragliding flights. Our safety record, safety awareness and our professional outlook are known at the highest level worldwide.
Every pilot is fully licensed by the swiss ministry of civil aviation and is a qualified Paragliding Tandem Pilot with extensive training and exams. Many years of flying experience and outstanding flying abilities are for us not to be taken for granted. For us, paragliding is not just our job, it's also our passion.
For direct booking and last minute
book directly by phone

+41 79 77 99 000
or Whatsapp text message


+41 79 77 99 000
or via our booking offices on site